Education
Dr. –ing, Engineering, Bremen University (Bremen, Germany)
MSEE, Electrical Engineering, University of Maryland, College Park, MD
BSEE, Electrical Engineering, University of Maryland, College Park, MD
Research Expertise
Robotics, Planning, Intelligent Systems, Control Systems
Selected Publications
B. Kanwar, S. Balakirsky and A. Mazumdar, "Modeling and Controller Design for Enhanced Hollow-Fiber Bioreactor Performance," in IEEE Control Systems Letters, vol. 6, pp. 115-120, 2022, doi: 10.1109/LCSYS.2021.3050724.
https://ieeexplore.ieee.org/document/9319723
S. Balakirsky, Z. Kootbally, C. Schlenoff, T. Kramer, and S. Gupta, "An industrial robotic knowledge representation for kit building applications," in Intelligent Robots and Systems (IROS), 2012 IEEE/RSJ International Conference on, Oct 2012, pp. 1365–1370. https://ieeexplore.ieee.org/abstract/document/6385871
A. Price and S. Balakirsky, A. Bobick, H. Christensen, H., "Affordance-Feasible Planning with Manipulator Wrench Spaces," Proceedings of the 2016 IEEE International Conference on Robotics and Automation (ICRA-2016), May 2016. https://ieeexplore.ieee.org/document/7487587
S. Balakirsky, "Ontology based action panning and verification for agile manufacturing", Robotics and Computer-Integrated Manufacturing. Vol. 33, June 2015, pp.21-28.
https://www.sciencedirect.com/science/article/pii/S0736584514000726 
S. Balakirsky, T. Kramer, F. Proctor, and T. Barbera, Intelligent Vehicle Systems: A 4D/RCS Approach. Nova Science Publishers, 2006, ch. Behavior Generation, pp. 53–94.
https://tsapps.nist.gov/publication/get_pdf.cfm?pub_id=823578
Awards & Honors
2020 GTRI IRAD of the Year Award for Robotic Integrated Pallet System (RIPS)
2017 GTRI ATAS Outstanding Leadership Award "For outstanding leadership in Knowledge Driven Robotics".
2015 IEEE Emerging Technology Award "For developing the 'Core ontologies for Robotics and Automation' standard, which is the first RAS standard and one of the first ontology-based IEEE standards"
2015 GTRI ATAS Performance Award for Outstanding Technical Achievement: Awarded for leadership in development of RAS standard.
2010 Department of Commerce Bronze Medal for developing open source software that has become an effective catalyst for advancing technology innovation in robotics. The Bronze Medal Award is the highest honorary recognition available for Institute (NIST) presentation.
2009 Government Open Source Conference Agency Award for Engaging Citizens in promoting performance evaluation and benchmarking for robot systems and facilitating innovations in robotics.
2002 NIST Jacob Rabinow Applied Research Award in recognition of superior achievement in the practical application of the results of scientific or engineering research.
Winner of over 12 NIST service awards between 1999 and 2013.
2008 Best Paper Award at SIMPAR 2008
Army exceptional yearly performance award (1996, 1995, and 1992). This is the Army's highest yearly performance award.
Army outstanding yearly performance award (1993).  This is the Army's second highest yearly performance award.
Army exceptional program performance award (7 awards from 1989 to 1996).
Professional Activities
IEEE/Robotics and Automation Society (RAS), 1990 – present
Chair, IEEE RAS Robot Task Representation Working Group, 2017 – present 
Co-chair, IEEE RAS Ontologies for Industrial Applications Study Group, 2015 - 2017
Chair, IEEE RAS Industrial Subgroup, Ontologies for Robotics and Automation, 2011 – 2015
Co-Chair, IEEE Robotics and Automation Society Competition Committee, 2012 – 2016      
Editor, Competitions Column for Robotics and Automation Magazine, 2012 – 2016
Member, Littoral Combat Ship Common Software Architecture for UxV WG, 2013 – 2015
Member, Unmanned Maritime Systems Reference Architecture WG, 2014 – 2015
Member, RoboCup Executive Committee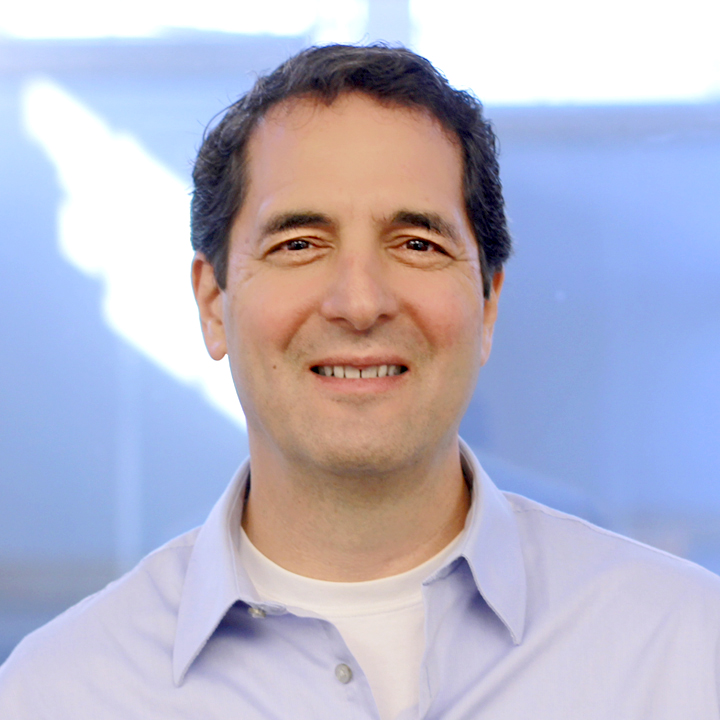 Chief Scientist, Aerospace, Transportation & Advanced Systems Laboratory
Principal Research Engineer
404-407-8547 | Email